Our History
'Bright Futures' began as a small charity in 2007. It was created by a group of parents who were seeking improvements to the quality and range of services for children with autism.
In March 2010 Bright Futures secured a 'start-up' grant with which to develop 'special school' provision in partnership with Saddleworth Preparatory School but when that school closed a few weeks later it became necessary to start from scratch.
We were fortunate, in August 2010, to find  premises in Grasscroft. In March 2011, the new school underwent a successful 'material change' Ofsted inspection with the outcome that Bright Futures School was registered with the DfE as a special school for children with autism.
Operating with only one pupil from September 2010, then with only two from September 2011 resulted, by March 2012, in the Charity running up unacceptable debts. At that point the school was taken on by two of the charity's Trustees as 'Bright Futures School Limited' operating as an independent special school with the support of HSBC bank loans.
The school survived  and is now firmly established in Greenfield with  15 pupils funded by Oldham, Tameside, Bury and Rochdale Councils, and over 20 well qualified full-time and part-time staff.
Our Facilities
We Are Providing an Environment for Our Students to Grow & Excel
In February 2020, we moved into our new school in Greenfield, purpose built especially for Bright Futures School and financed by local company Robert Scott and Son.
The school is on one floor and consists of 16 dedicated classrooms, ideal for 1-1 work. There are two dining areas where pupils meet and eat together at break and lunchtimes, plus a kitchen area suitable for cooking sessions.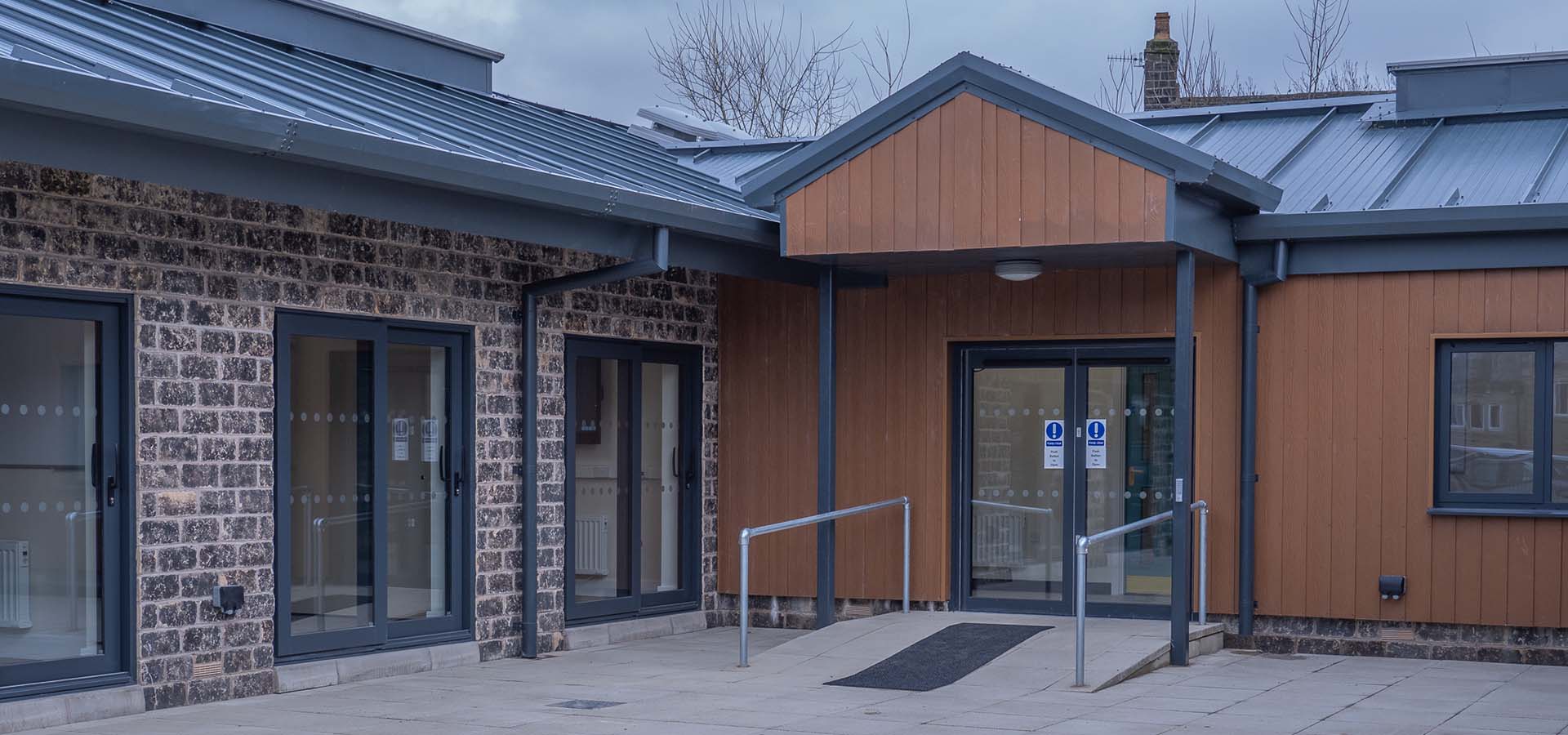 Building courtesy of Robert Scott & Son
We are fortunate to have a workshop suitable for art, craft and design / upcycling activities plus an interactive sensory room for pupils to chill and calm if feeling anxious or dysregulated.
Reception is the hub of the school and close by are the staffroom as well as the school office where Zoe, Louise and Lisa  can be found along with Molly our school dog.
In addition, we have plenty of toilets, a shower room, utility area and a medical room.
There is plenty of space outside for pupils to relax as well as engaging in gardening type activities and we hope in the future to acquire play and fitness equipment of a sensory nature.
We are delighted to have a truly stunning building that offers so much space, in such a calm and peaceful environment!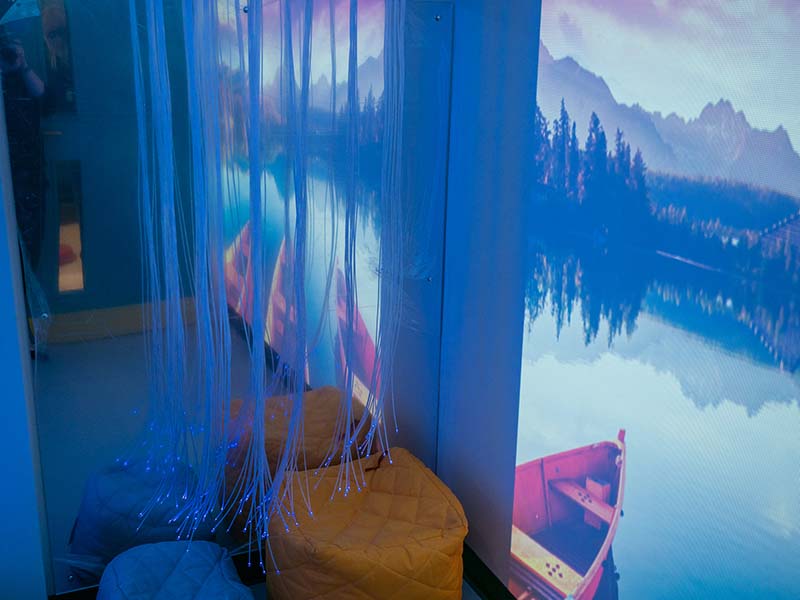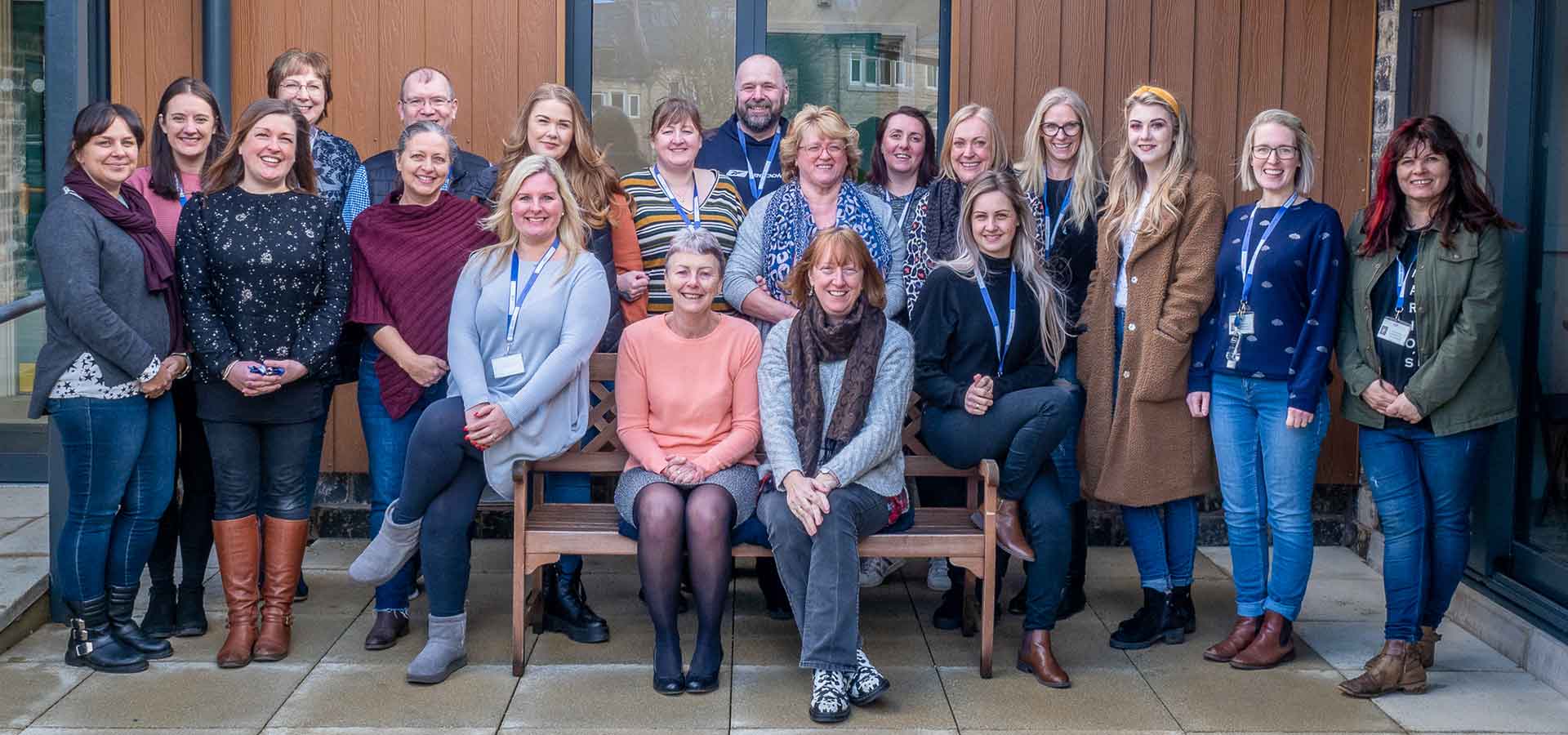 Building courtesy of Robert Scott & Son
Zoe Thompson, Proprietor, (BA Hons – Social Policy and Administration) is Head of Development, with responsibilities for staff training, the personal development curriculum, liaison with parents and outside agencies. She has a background in health education. As a fully qualified RDI® (Relationship Development Intervention) Consultant, Zoe uses her knowledge and experience of RDI® for the benefit of pupils at the school.
Louise Whalley (B.Ed (Hons), QTS, NPQH) joined the school as Head of Learning in September 2023. Louise is a fully qualified teacher with over 20 years experience working in a range of mainstream settings, many of which within a Senior Leadership role. Her subject specialisms include English, Maths, RE and Inclusion. She has a passion for learning and working with children and young people. Louise is proud to be the Head of Learning at Bright Futures School and working with such a talented and diverse team who share her vision of ensuring all the pupils reach their potential and empower them by recognising and harnessing their strengths, gifts and talents.
Lisa Iberson (BS Journalism; Level 3 Children and Young People's Workforce)
With more than 10 years of experience in various early years settings, Lisa has nurtured and supported children with a range of needs including autism. Whilst part of a local home-school cooperative, she planned and delivered educational activities across all areas of the National Curriculum for children from early years through to GCSE level with an emphasis on outdoor learning. She helped to organise team-building opportunities for young people whilst supporting them through their Duke of Edinburgh's Bronze and Silver awards.
Lisa has a strong background in creative writing through her previous work as a writer and copy editor for an advertising agency and a corporate magazine. She combines her knowledge of both English and child development with her enthusiasm for environmental studies in her role as a full-time Learning Mentor at Bright Futures School.
Rosamund Hayes (has a plethora of qualifications including Effective Listening Skills, PTLLS, Health Improvement) and has an extensive background of working with young people including youth volunteering, special constabulary and restorative justice panels for Children's Social Care. Her vast career has evolved over the years and latterly as a mentor and tutor for Rochdale Connections Trust. Ros has specialised in dealing with mental and social issues of young people and will now be using her nurturing, supporting and coaching skills in delivering a range of activities in her role as a Learning Mentor at Bright Futures School.
Louise Howarth (PGCE, Moving and Handling People Trainer & Assessor) has worked as a Heath & Social Care teacher and freelance trainer since 2008. Louise trained care teams supporting people with learning disabilities and she also taught BTEC courses at a local FE college. Louise specialised in subjects including Moving and Handling People, Safeguarding and Service User Risk Assessment. Prior to this, Louise spent ten years working for a London charity – managing and developing residential services for people with learning disabilities, autism and complex needs.
Hayley Coupe (BA Honours English, PGCE, QTS) has taught in both mainstream and special school settings since completing her Postgraduate Certificate in Education. Hayley is an Early Years Specialist who has used her knowledge of early development to support many children with complex needs, including autism, during her time as a teacher. Most recently Hayley delivered an award winning sensory program to young children and now uses her experience, knowledge and creativity as a Learning Mentor at Bright Futures School.
Helen Williams is a former owner and manager of a local private day nursery, with 29 years experience in managing staff and children. Helen has had experience with many children with Autism over the years and has worked with the local authorities to get EHCP plans for funding to be in place for children starting reception.  Her Qualifications include: NVQ level 4 in childcare and education, Level 3 A1 Assessors award for students working in the workplace, SENCO training, Paediatric first aid, Safeguarding and safer recruitment. Helen joined BFS in September 2021 as a part time Learning Mentor.
Helen Savage is a part time Learning Mentor. Helen was part of a local home education cooperative for 14 years, planning and delivering educational activities across all areas of the National Curriculum for children from early years through to GCSE level. She also brings to the learning mentor role her personal experience and knowledge from educating and parenting her own child who has Autism and Dyspraxia.
Helen has completed parental Autism support training in understanding ASD, communication and social issues, behaviour management, sensory needs, sleep issues and anxiety issues. Her background includes an Early Years qualification, childminding and working in the care sector.
Ginny Hargreaves has a BA hons in Childhood Education and also has Early Years Professional Status.  Ginny has previously worked as a private nursery manager for 12 years before joining the SEN team in a local secondary school supporting many children and families with a broad range of complex needs. Ginny was fundamental in the development of outstanding early years provision in Oldham working alongside the local authority and has an extensive knowledge and experience of delivering early years education and care. Ginny is also a qualified Level 3 Forest school leader and holds qualifications in safeguarding, paediatric first aid, working with families and professionals and safer recruitment. 
Jody Hanlon is a full time Learning Mentor who has just joined the team. Jody has worked with children and young people with special educational needs for over 15 years. She has worked within a specialist school specifically designed for children with Autism and Asperger's syndrome for the last 10 years as a special support assistant and is now an HLTA. Jody is also qualified in Health and Social Care and is also an ASDAN coordinator. 
Hannah Yates is a recent graduate who has completed a degree in Education and Psychology. She has previously carried out voluntary placements in primary schools working alongside diverse groups of children. Hannah started out at Bright Futures school  as a volunteer and is now a part time learning mentor who works with the children during key skills and humanities.
Claire Upton (BSc Honours, PGCE, QTS, MA Inclusive Education) is a fully qualified teacher with over a decade of experience working in a range of mainstream and special school settings. Claire has worked with many children with a range of needs, including Autism and is now bringing her knowledge and experience to the Bright Futures Team. Responsible for supporting the delivery of a range of curriculum based activities for pupils, Claire will now work to provide further creative learning opportunities within the ethos embedded at Bright Futures School.
Lisa Rigg (N.N.E.B and HLTA) has over 10 years' experience working with children with complex and profound difficulties, including autism. She now brings her knowledge and experience to the Bright Futures team as a full time earning mentor. In September 2021, Lisa became a middle manager taking an  overview of the curriculum for younger pupils, as well as having a leading role in support of pupils' EHCPs.
Jo Green- Learning Mentor – (Ba (hons) Costume for the Screen and Stage, PGCE) 
Jo is a fully qualified teacher with over 15 years of experience working in both mainstream and special school settings. Previously working as a Costumier in London's West End before teaching art and Design, she later specialised in SEN. She uses her experience and enthusiasm for creativity to inspire and motivate pupils.
Jo regularly exhibits her art work in galleries around the country, and has recently been selected as a panel member for Gallery Oldham, so is keen to make the most of this appointment, providing new and exciting opportunities for our pupils.
Eppie Nicholls is our full time systems administrator, supporting the management team. Eppie ( Front line management, Level 3 in Oral Health and Conscious Sedation) joined Bright Futures School in July 2022 after 13 years in the NHS working within Special Care. Eppie has experience of both adults and children with Autism along with other complex medical needs from her time at Manchester Foundation Trust. Eppie is trained in both First Aid and Immediate Life Support. She has managed and organised a large department within the healthcare setting. 

Lauren Tomlinson (Level 3 in Education and Training) has previous experience working with children and young adults with mild, moderate and severe learning disabilities, including autism. She has qualifications in health and social care, and health and safety, including first aid.
Molly Walker completed her Apprenticeship at Bright Futures School and is now working as a  Learning Mentor using her experience of RDI to support all pupils.
Alex Wood (PGCE) spent 14 years teaching painting and decorating at Oldham College at pre-entry level. Prior to that, he worked for Oldham Council. Most recently, Alex has been working as a Personal Assistant for a local gentleman with autism and he's now using all his experience as a Learning Mentor within the Bright Futures team.
Polly Sharrock (Supporting Teaching and Learning Level 3) Polly recently completed her qualification in teaching and learning and is currently studying for a level 2 in autism awareness. Polly has classroom experience from her time volunteering at a local primary school and works in class four days a week as a learning mentor. Previously Polly had a long career in banking covering many roles in retail and commercial.
Sam McManus ( BSc Honours) has worked as a volunteer in a local mainstream primary school and studied a range of science and primary education modules as part of her degree. She is bringing her classroom experience and science subject knowledge to her role as Learning Mentor at Bright Futures School.
Jayne Kennedy (BA Children & Young people)  supports the staff in school, keeping everyone happy at break and lunchtimes, as well as covering for  and supporting staff in sessions with pupils.
Mechel Gwinneth (parent to two BFS pupils) supports the staff in school, keeping everyone happy at break and lunchtimes, as well as covering for  and supporting staff in sessions with pupils.
In Memory of Dixon Milburn
Dixon, husband of Zoe Thompson died on Thursday 31 August, 2017.
Dixon was highly instrumental in preparing, planning, implementing and giving on-going input into Bright Futures School, as a co-founder with Zoe. Dixon, although often in the background, was also a silent driving force within the efforts to get RDI recognised as an educational intervention within the UK. He always had words of wisdom and knowledge to impart and gave great support to Zoe in all her endeavours.
Those that knew Dixon state he was a 'very nice man'. Bright Futures School staff capture Dixon's essence 'he will be remembered for his dry sense of humour, his patience, calmness and kindness, a genuinely lovely man who was never flustered, always had a quirky tale to tell and offered brilliant support'.
Those whose lives were touched by Dixon truly miss him. Dixon's legacy lives on within the work that continues to help children and young people with autism at Bright Futures School, within Zoe's ongoing mission to raise the RDI profile within in the UK and through his sons Philip and Louis.
We have recently raised sufficient funds to purchase our own mobile defibrillator and all staff have now  been trained to use it (although we are hoping we don't have to!)
We  have a  Go Fund me appeal to support parents of pupils and prospective pupils at Bright Futures School who have to go to SEN Tribunal to challenge inadequate educational provision in their child's Education, Health and Care Plan (EHCP). If you would like to make a donation, please contact Zoe Thompson at school.
Thank you for your support.