Bright Futures School
School For Children With Autism
1 Friezland Lane, Greenfield, OL3 7EU
Welcome To Our School
Bright Futures School is a small, nurturing, special independent school for children with autism with a low stimulus environment and a high level of 1-1 teaching by Learning Mentors that is overseen by qualified teaching staff. We follow the national curriculum and personalise the timetable for each of our pupils, matching their interests to staff skills and expertise and offering positive engagement at every opportunity.
We offer a unique approach to autism education for children aged between 5 and 16 who have a diagnosis of autism: our staff are trained to change their communication and interaction style so that it removes demands from the pupils and reduces their anxieties. This improves pupils' ability to access the curriculum, as well as making them happier and more comfortable.
We have recently piloted a new social communication initiative whereby school staff work with one of our pupils in the home during part of the school week. This enables staff to model for parents how to change their communication and interaction style in order to reduce the severity of their child's autism. This social communication work is then also reinforced in school and mirrors the development of typical children.
The approach is strongly influenced by the thinking and research behind the autism intervention Relationship Development Intervention (RDI). RDI is one of a handful of autism interventions that meets all the criteria in NICE guidelines CG170 for interventions that seek to work on core autism difficulties.
In February 2020, we  moved into our beautiful, purpose built accommodation, provided by local company Robert Scott and Son. All pupils have their own 1-1 space, enabling our team of dedicated and passionate staff to work intensively with pupils on addressing their individual needs.
We have an excellent record of turning pupils' previous negative and unsuccessful experience of school, into a positive, rewarding and promising future.
Our New School
Our dream came true, in June 2018, when local businessman Daniel Scott, on behalf of Robert Scott and Sons, offered to fund the building of a new school for us, on their land in Greenfield.
Working with local architect Whittaker Design and Medlock Builders, our very own purpose built school was created. We moved in on 24th February, 2020 and we love it!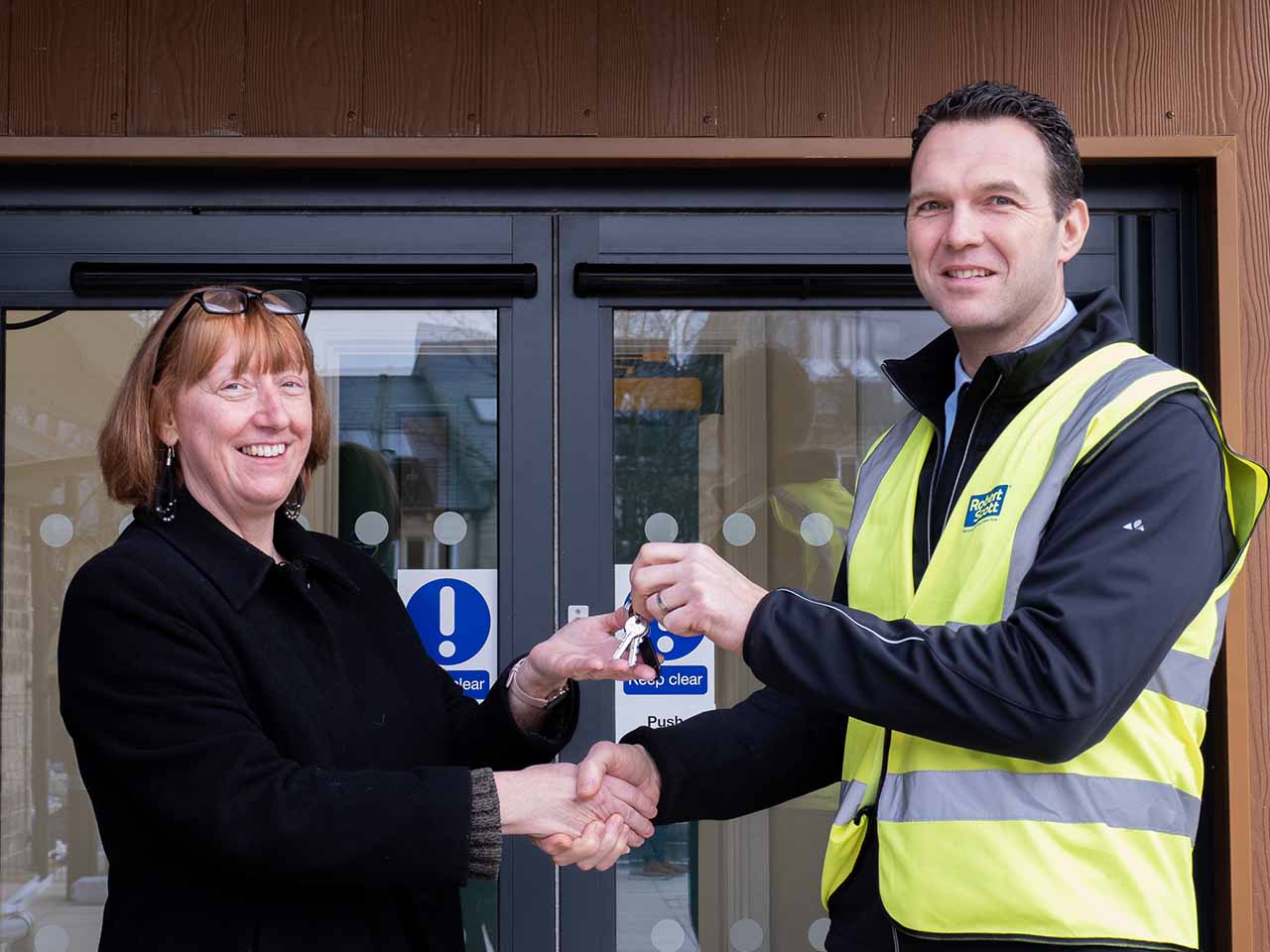 Our School History
'Bright Futures' began as a small charity in 2007. It was created by a group of parents who were seeking improvements to the quality and range of services for children with autism.
In March 2010 Bright Futures secured a 'start-up' grant with which to develop 'special school' provision in partnership with Saddleworth Preparatory School but when that school closed a few weeks later it became necessary to start from scratch.
We were fortunate, in August 2010, to find premises in Grasscroft. In March 2011, the new school underwent a successful 'material change' Ofsted inspection with the outcome that Bright Futures School was registered with the DfE as a special school for children with autism.
In February 2020 we moved into our current school building, on Friezland Lane in Greenfield. The building was provided and funded by Robert Scott, after we had to leave our rented premise in Grasscroft as the property was to be sold.
School Holidays
Visit our Parents page  to view our  school term and holiday dates.
Newsletters
Click here to view or download our latest newsletters.
What People Say
Pupil, Matthew, age 13
"I was excluded a lot at my other school. They didn't understand my autism. I felt like I was being punished for being autistic – but I can't help it. I've never been excluded at Bright Futures and for the first time, I feel happy at school, doing all my lessons and I have friends."
Overview
Click here to read about our philisophy and our practice.
Where We Are
Location:
Bright Futures School, 1 Friezland Lane, Greenfield, OL3 7EU
School Hours:
Monday, Tuesday, Thursday, Friday: 9.15am - 2.15pm 
Wednesday -10am - 3pm